We have been sent some lunch bags from the Beverage Bag Company to try out. These are lunch bags with a drinks dispenser bag inside. 
The bag holds up to 1.5 litres of juice or water (or anything really but not recommended for fizzy drinks), which is dispensed through a valve.
You can use the lunch bags for a single person pack-up. As well as the drinks bag, there is also a compartment for food. The bag is designed not to leak internally to avoid the mishap of soggy food.
We have been using ours as a drinks dispenser for when we go out for the day. It's a good alternative to taking carton drinks or bottles with us, and saves us money on buying drinks from the attraction, which can soon add up to a princely sum. 
We have been filling the bag with squash, and little ice cubes to keep it cool. Once the bag is full, there is enough room in the lunch bag for our six cups. The insulated pack keeps the liquid cool for longer. 


The bags are available in four designs, including fairy cakes, and pony days. They each come with a plastic beaker. 




We have enjoyed using our new drinks bag. It has saved us money in buying drinks at attractions, and reduced the waste that we tend to produce in taking cartons. The girls like the novelty of dispensing their own drinks, and tend to drink more often when we're using the bag, which is brilliant when it's a warm day and the children need topping up with fluids. It is a bit of a faff filling it up, but easy to dispense. It is also dishwasher safe.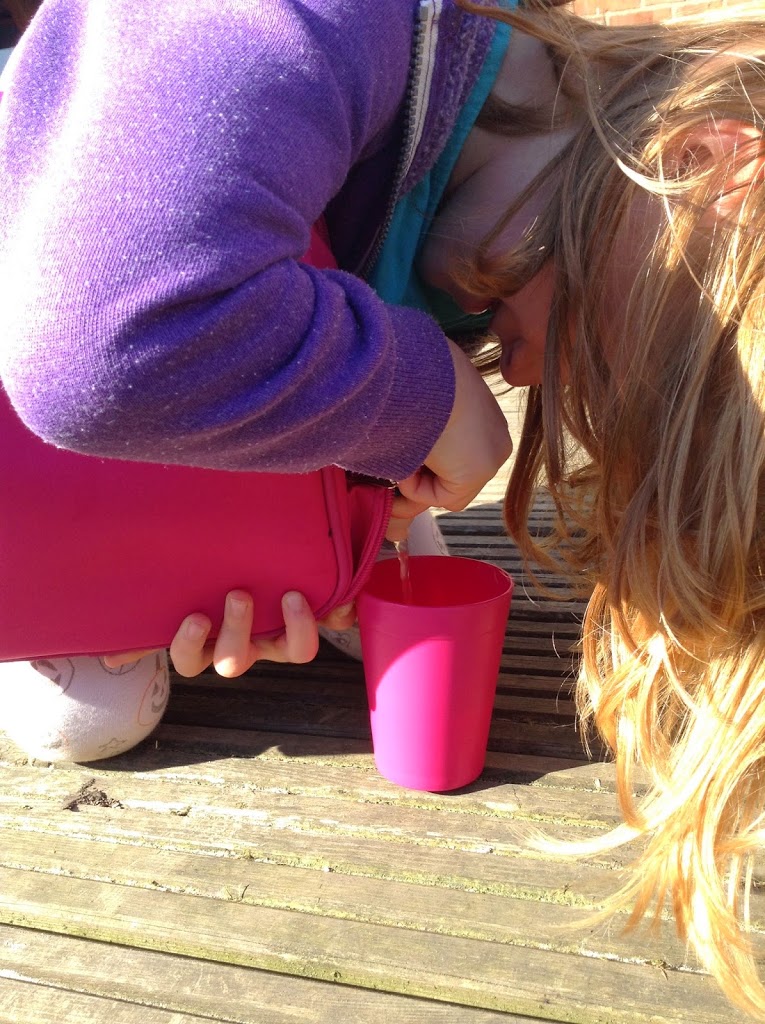 Disclosure – we were sent two lunch bags to try out for the purposes of this review